Hone your kids' drawing skills at an early age.
Help your little artist to do their own works.
With this drawing projector, it helps them learn the basics of drawing.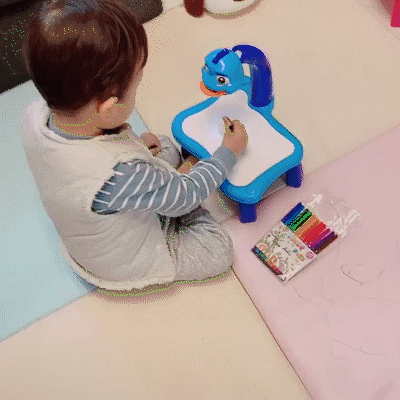 DOES YOUR CHILD SCRIBBLE ALL OVER THE HOUSE?
LET THEM ENJOY THEIR ART JOURNEY WITH THIS!🎨
Make your kids learn and study art the fun way! It allows them to be attentive to details and get familiar with basic structures or forms of objects.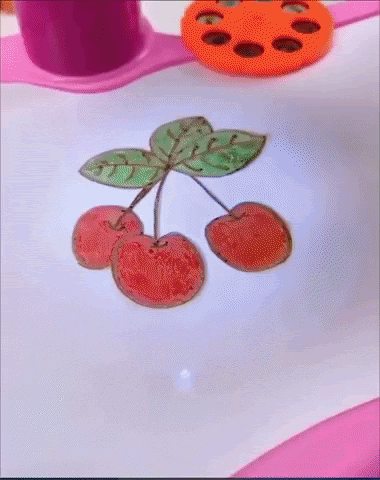 Let them show their creativity and imagination, help them learn how to draw, and encourage them to improve their art skills through this innovative and educational art toy!
Positive Reviews from Our Beloved Customers:
Jessica - "The deer shape is very cute. My baby likes it very much. He always hugs and talks about drawing."
Sydney D. - "I got this for my 8 yr old, but my 3-year-old ended up taking the toy! Gonna buy more!"
RECOMMENDED BY CHILDREN'S EDUCATORS AND PSYCHOTHERAPISTS
This is a hit in countries like Japan, South Korea, the United States, and Canada! 
Tests carried out on children who use the table found that they developed 57% more than other children in their school class in their cognitive functions, being a reason for praise for teachers, advisors, and pedagogues.

It is also a communicative link between you and your little ones.
FUN PROJECTOR TOY: Come with a high-quality projector. Just turn down the lights, switch on the projector and insert a preprinted slide and trace away. Then color in or paint the picture. Project an image that your child can draw along the photograph.
GREAT EDUCATIONAL TOY: Doodle toy is baby's love. This funny projector toy enables your kids to express themselves artistically. It can improve your kids' creativity and imagination, exercise hand-eye coordination & color perception ability.
ATTRACTIVE & INNOVATIVE: Make playtime fun with this cute projector. It will help and encourage children to learn to draw and paint while having fun. Durable intelligent toy, modern and elegant in fashion, light projector innovative technology.
KIDS LOVE SCRIBBLING BY NATURE! So let them develop creativity in all aspects of creation. The Drawing Board enables your kids to express themselves artistically;
✅The projector can project 24 different images; 
✅Flexible rotation by 90°; Free to adjust the angle;
✅The focal length is adjustable, turn to make the image clearer;
✅Develop your kids' concentration and imagination during playtime.
Specification
Size: 25*21*35cm
Ability development: intellectual development
Applicable age: children (4-6 years old)
Battery: 3 x AA battery (not included)
Package Content
1 x Table
3 x Pattern Slide
1 x Eraser
1 x Blank Drawing Book
12 x Painting Pen