SEAL ANY LEAKAGE WITH SUPER STRONG TAPE
Leaking pipes, broken roofs or cracked walls can cause serious damages when left untreated. Getting the professionals to fix it will take a lot of time and money.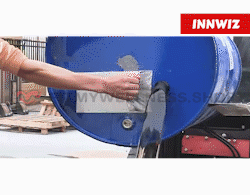 Innwiz Stick-N-Hold Tape™ is the perfect tape to solve all your leaking problems! It is specially made using special butyl rubber formulation that is non-shrinking, good sealant, waterproof, extreme temperature resistant and non-toxic. This tape formula has been tested and proven to be super sticky, strong adhesion and strong viscosity that will stick on any surfaces. Get one today and fix any gaps or leakages!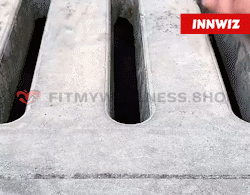 Strong Adhesion


Made of high polymer synthetic butyl rubber, with extremely strong adhesion, and strong viscosity that is suitable for various surfaces. The perfect sealant for broken appliances, leaked water pipes and so on!


sticks on any surfaces
Applicable for any type of surfaces. Suitable for roof tiles, metal cracks, floor tiles cracks, balcony corners, railing, gap edges & etc.
watertight barrier
It can be used to repair leaks in pipes, roofs, pools, fuel tanks, etc. It is suitable for various liquids including freshwater, seawater, rainwater, gasoline, diesel, etc. This tape has a very strong watertight barrier that can also be used to stick on the interior of any liquid container.
EXTREME TEMPERATURE RESISTANCE
The tape is flame retardant and anti-corrosion with the smooth pure aluminum film can protect against sun and heat up to 120°C (248°F) . Due to the heat protective element, the tape can also be able to used in extreme low temperature or freezing environment, as low as -40 (-40°F). The viscosity of the tape remains as sticky and strong hold in any temperature environment.


Withstand All Weather Types
The tape is made to withstand all weather, be it summer blazing hot sun, freezing cold icy winter or the wet hurricane. It will still be as sticky and holding on strongly. Best to use on outdoor such as roof, walls and even on any camper-van.
Durable And Strong Elasticity
The material of butyl tape has been tested to have strong withholding power, which can tape and hold on to most heavy materials. It would not be torn off easily, making it very safe for heavy duty use.
EASY INSTALLATION
Make sure the surface is clean, cut to desired length and remove the bottom film of the tape to stick. Any cracks and leakage can be fixed in seconds!
Note: Do not peel off after application within 24 hours. Do not use with other waterproof materials, including benzene, benzene, ethylene, silicone & etc.
SPECIFICATIONS
Note:
1. Please allow 1-2 inches difference due to manual measurement.
2. Different screen display colors differently, the color of the actual item may vary slightly from images.
1x Innwiz Stick-N-Hold Tape™
Estimated delivery time 7-14 days

100% Money Back Guarantee*

Please contact info@daintinesd.com for further inquiries. We will be more than happy to assist you.
• We are trusted by more than 100,000 customers worldwide.
• We delivers what we promise
• We care about quality
• We know if our customers are not happy, we won't be happy
• We want you to be our repeat customer
If you have doubt or simply just want to talk to us, email to info@daintinesd.com
Q: Can this be used to fill up gaps at the kitchen too?
A: Yes, this works for any surfaces and even gaps as long as the surface is dry and cleaned!
Q: How long does it last or hold on to the surface?
A: Up to 3 to 5 years.
*
Please refer to our Refund Policy page