Sharpening on a good quality whetstone is a real joy, there is a real satisfaction by using something like a whetstone to create a razor-sharp edge on a modern knife.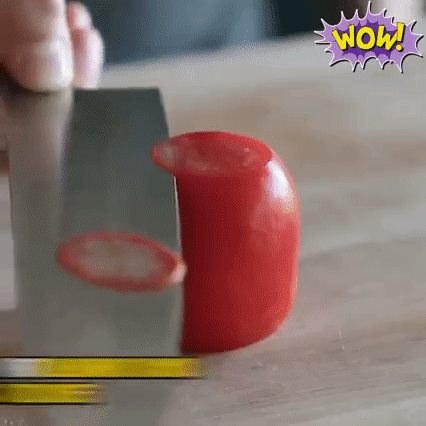 Finally, a knife sharpener that can live up to your expectations!
Stop squandering money by discarding your unpolished and unsharpened knives. This expert knife sharpener can transform the bluntest blades into a like-new sharp blade in just a few strokes.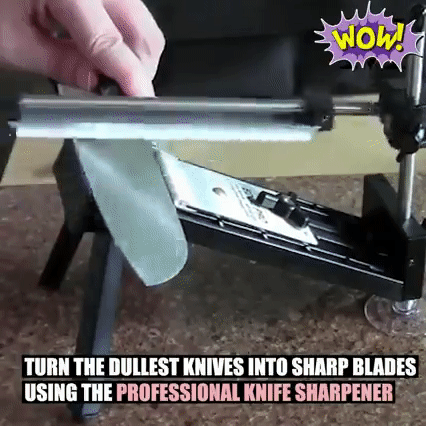 Some people say their sharpened knives actually feel sharper than when they first purchased them.
It's important to have a sharp knife! A dull blade is actually more dangerous to use than one that is sharp. Here's why: A dull blade requires more pressure to cut, increasing the chance that the knife will slip with great force behind it.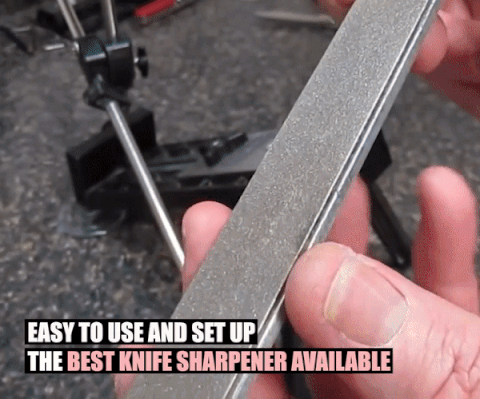 A sharp knife "bites" and slides through the surface which reduces the chances of slippage.
Exceptionally easy to use and setup. This device is perfect for beginners to master chefs. We truly believe this is one of the best knife sharpeners available! It removes all the guesswork.
Adjust For European & Japanese Knives
Our customers love how the
fixed angle guide dots
allows them to
set the perfect angle each and every time.
Simply
unscrew the screw on the vertical rod to adjust the ideal angle.
The Perfect Angle
The perfect angle for Japanese manufactured knives is between 17-18 degrees.
Most European knives are perfect at 20 degrees.
It is our experience that kitchen knives sharpened to 15 to 20 degrees cut exceptionally well and are still very durable.
Package Includes
Entry Level Kit (1 Sharpener + 4 Sharpener Stones + 1 Bag)
Intermediate Kit (1 Sharpener + 6 Sharpener Stones + 1 Bag)
Professional Kit (1 Sharpener + 8 Sharpener Stones + 1 Bag)
Ultimate Kit (1 Sharpener + 13 Sharpener Stones + 1 Bag)